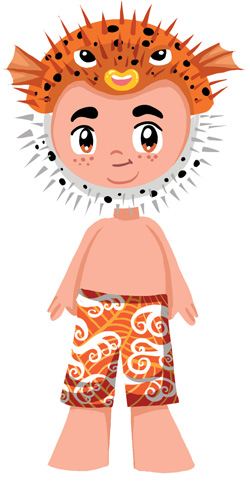 Dinho is the Prince of the Pufferfish; a very curious kind of fish. To fend off their enemies, they inflate their bodies to appear much larger in size.
Dinho is an affectionate and fun boy. He's not easily affected by peer pressure by his friends Marcello or Maurico. Prefers to stay "in there" to avoid getting in trouble. He's a close friend of Polvina, and occasionally lends his pet, Bib, to her.
Dinho is 7 years old, and has the Zodiac of Virgo (♍).